Back to main menu
Feedback

How to find the best hotels for your trip

I have traveled to over 50 countries world wide, so I am a seasoned traveler.  Below are my methods to find the cheapest vacation
Research your vacation between Monday to Wednesday.  Most people are usually working on these days and normally don't book their vacations during this time. --  Travel companies know that.
Accommodation Research


---

Step 1
Use a private or incognito window when booking flights and hotels online. Travel sites often track your visits and will raise the price simply because you've visited before.


---
Step 2
Check Top 3 major hotel sites
Launch Orbitz, Expedia, and Hotels.  Enter your vacation destination and dates.
Once a list of hotels are displayed, filter the results.
Add a minimum of 3 stars for the hotel
Click on the map view
Decide where you would like to stay. For example, "city center".
Select the hotels in that area.

Word of advice : Location is everything. Spend the money on locations! It's better to be in a small room at the main square than to be further out in a bigger room. Being close to the center attraction has benefits :
1) If it starts to rain, you can just run home
2) if you forget anything you can easily get back to your hotel
3) if you're tired and want to rest for an hour
4) after walking all day, you just want to get home quickly
5) You don't want to waste your precious vacation time getting to the main square.
6) You don't have to spend money on transportation
7) It's more exciting


---
Step 3
Compare on Hotel's Website
Once you decided on a hotel, go directly onto the hotel's website
1) Check the exact same dates and see if it's cheaper. Usually you can save $5.
2 ) Check if the parking and internet is covered. I once had to pay $40 a day for parking at a hotel in Los Angeles.
3) If you don't have a car, check if the hotel provides airport shuttle services. 
4) Check if breakfast is covered.

All these extra items can dramatically add or cut down the final cost.


---
Step 4
Comparing other options
Once you have the final price of the hotel,  Go to Air BnB, VBRO, Home Away and Wimdu.  These are people's homes that they are willing to rent out.
The pros of renting a person's home :
1) Access to a washer and dryer during long trips
2) Much larger and usually contain a living room. We had an apartment in Venice with 3 bedrooms for the price of 1 hotel room.
3) You don't have to tip bell boys
4) Access to fridge and microwave to heat up your take out.

The cons of renting a person's home :
1) The owner will have to wait for you to give you the house keys.
2) You live with other tenants in the building

If you plan to travel for over 1 week, try to book an apartment that has a washer and dryer to wash you clothes.
Make sure they have internet.
Check for parking or cleaning fees.


---
Step 5

Prepare Hotel Location -While you're waiting for your flight, find your hotel on Google maps.  Zoom in until you see the various streets names around the the hotel.  Turn on airplane mode and turn off data to use the GPS without connecting to the internet. To use Google Maps offline, type "OK Maps," and the visible area will allow you to have a functional map to navigate the area. Keep the app open. 

Once you land in the foreign land, go to the information desk and show them the hotel on Google maps.  They should be able to locate the hotel just using the map's intersection.   The information desk will give your directions based on various transportation methods.  If you chose to walk or take the subway, you will have to rely on this map once you are in the vincinity of the hotel.  If you cannot find your hotel, walk into any hotel and show them your Google map.  They should be able to point you to the right way.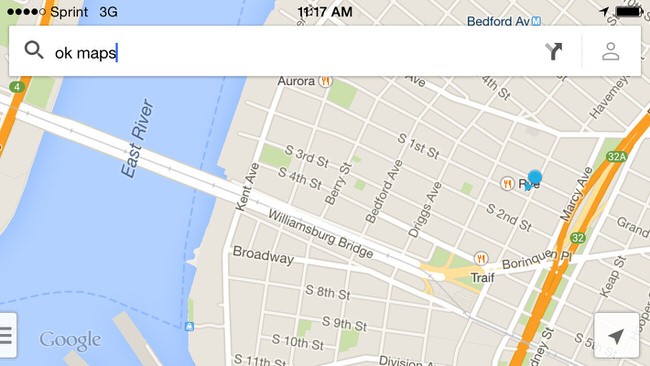 ---
Step 6
Check-in -
Contact the hotels if u are arriving after hours to make arrangements. Some hotels don't have a front desk after hours.
If necessary, ask for an early check-in.
Ask for a free upgrade.
Make sure the reservations is added to your rewards program.
Ask for the internet information
If breakfast is covered in your hotel, ask when are the breakfast hours

Tip Money - Make sure you withdraw $20 worth of one dollar bills for tip money once you arrive at the hotel.
Water - Check with the front desk to see if the water is complimentary. If not, purchase water bottles from a nearby convenience store. If the hotel has a fridge, clear the fridge out and place your bottled waters there
Phone Charger - Forget your charger? Often times hotel front desk's will have a box full of chargers left by previous guests. Charge your smart phones using the TV's USB port.


Chromecast
Some places you visit may not have English shows. This device allows you to view your ipad videos on the hotel TV.
To setup Chromecast
Plug Chromecast in HDMI and USB port at back of hotel TV
Launce Google Home
Menu - Devices - Add Devices
https://support.google.com/chromecast/answer/2998456?hl=en-AU
---

Step 7
Check out
On the day before check out, ask for a 1pm late check out.
Go to the business center and print out your ticket.
Find out your trasporation for the airport and the time it takes to get to the airport.